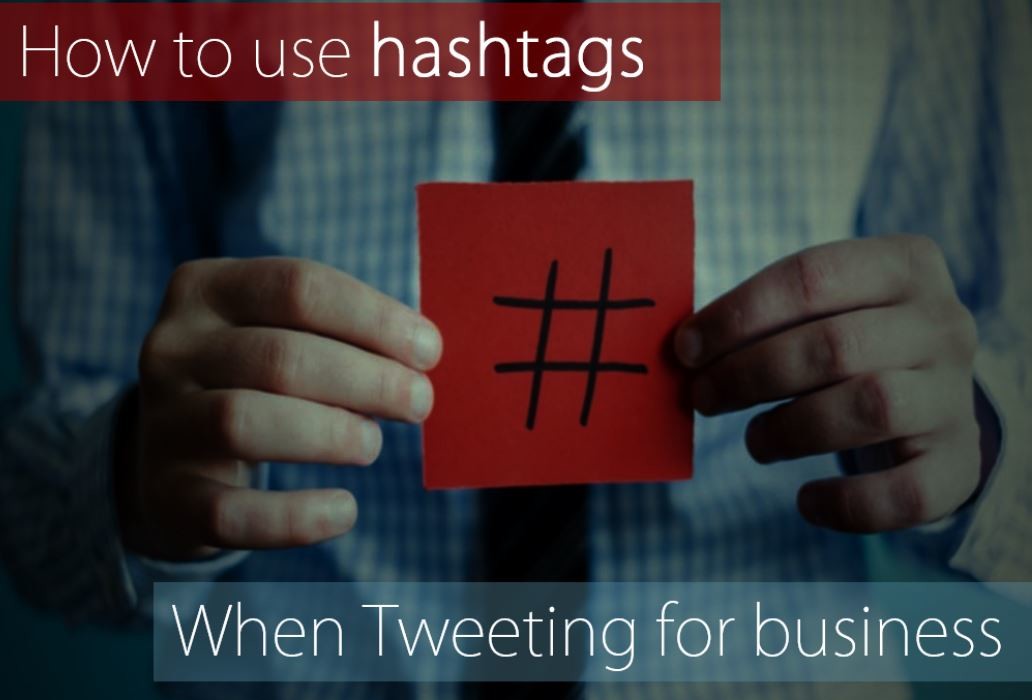 The Twitter hashtag was born on August 23rd 2007, invented by Chris Messina, with the first tweet reading "how do you feel about using # (pound) for groups?" Not so long after that invention, one of our Thanksocial team members was at the Developer Conference in San Francisco when the hashtag was launched in earnest and accessible via Twitter's API. It was an exciting time. Hashtags appear to be quite simple and can be used in multifarious ways, and it's for these reasons they are often used incorrectly, particularly in business. This is rather surprising given the increasing popularity of the hashtag – which made its way into the Oxford dictionary way back in 2010.
In the simplest form, hashtags are made with a view to allowing other users to click on that hashtag and see search results with directly relevant content. It is used to categorise tweets by keyword, prefixed with a hash symbol, allowing users to see relevant tweets under that hashtag that they can then engage with outside of their immediate 'interest graph'. Yes, Twitter refers to their social graph as an interest graph, as opposed to Facebook's, and there's an important difference in these networks due to the ability to asymmetrically follow someone on Twitter. With Facebook, you have symmetric friend relationships, but the interest graph on Twitter is different simply because someone can follow you without you reciprocating. Unsurprisingly perhaps, the likes of Facebook and LinkedIn are now providing for this asymmetric functionality using their new page structures that allow users to follow without mandating reciprocal follow-back. Indeed, one of our clients is benefitting from the use of #fitspo through her Facebook page, attracting others interested in 'fitspiration'.
…hashtag hijacking can be annoying for businesses
We often see people on Twitter hijacking popular and trending hashtags with a view to forcing engagement, almost like someone turning up at Parliament and heckling the ministers about an unrelated matter. This misuse can be annoying for businesses, and talks more specifically to the benefit of using hashtags in the first place, but here are two extreme examples of hashtag hijacking.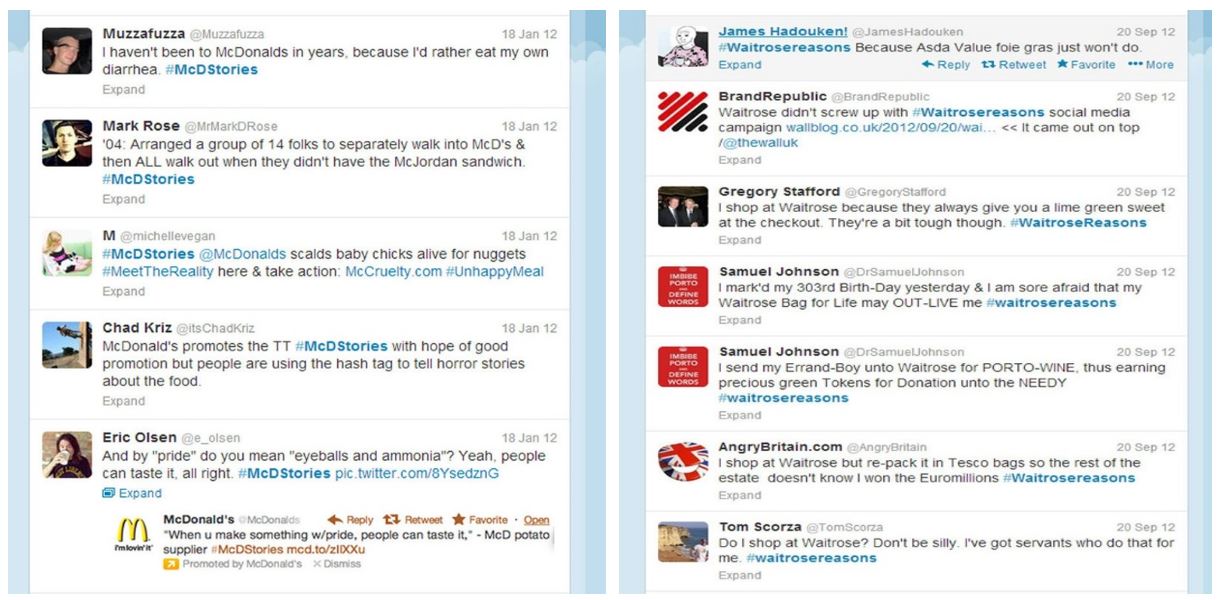 The principal idea of hashtags is to create a means that reach outside your interest graph and encourage new engagement beyond your immediate circle of followers. When applied to business, someone at a tech conference such as #CES2016, can click on the hashtag and find people attending the event, engage with them, add them to Twitter lists, and perhaps even follow them. If they use that hashtag, you'll find a stream of related content related to the Consumer Electronics Show in Vegas (great event by the way).
Using hashtags that are too broad will make you look socially naïve and won't have any positive effect on engagement
The truth is, not all of your tweets are going to fit into a hashtag category, and there's usually no real point in creating a unique hashtag that nobody else is going to use. Not unless you're breaking the news and want to act as a catalyst for a new hashtag – or perhaps you're commentating and adding to the news. If your tweet isn't adding anything to the wider audience beyond your existing follower base and interest graph, don't use a hashtag. Thanksocial uses hashtags on Twitter for one of their clients to share information about #CleanEating, a new movement encouraging healthy diet. Sharing a relevant tweet with others outside your follower base can lead to growing engagement and your follower base, but including something too general like #eating or #food is just too broad. Using hashtags that are too broad will make you look socially naïve and won't have any positive effect on engagement. One of our clients provides SMS Marketing solutions to businesses but if you check #SMS, you'll find a plethora of hashtags that point to foreign usage and everyday use by consumers rather than just #SMSMarketing – which is considerably better because it has increased focus. Some trending hashtags, (seen on the left side of your twitter interface) are prime candidates for hijacking.
Even during the festive season, for example, hashtags like #Christmas won't have much effect and will get lost in the stream of everyone else using the same hashtag way too generally. This type of hashtag generalisation is likely to be of more use to end-users on Twitter rather than businesses.
There are of course exceptions to the rule. Hashtags can also be used for humour or emphasis – #fail #great – and let's not forget that the geographic scope of followers you wish to attract and engage with are often limited through the use of hashtags – especially when they are made independent of geography. One of our clients is a premier hotel in London and so use of hashtags such as #travel won't help anyone. That said, another of our clients offers international cruising packages, and so the hashtag is valid, although so many people use them incorrectly that the resultant stream of tweets is often cluttered with noise.
Don't overload your Tweet with hashtags #SoAnnoying #Justsayin
One of Thanksocial's clients hosts daily competitions for increased engagement with their customers who also reside on Twitter. The client offers a consumer app for gifting, and followers on Twitter and Facebook engage with competitions on a regular basis. This has resulted in repeat usage of the app owing to keeping the consumer service front of mind. Daily competitions made use of unique hashtags for a particular stream, and this is an example of how they can be used beyond the standard search method. Users tweeted answers and photos to competition questions, and other competition entrants could not only see what they were up against, but their followers, in turn, could get a sense of the competition by clicking on the hashtag.
Don't overload your tweet with hashtags as this prevents any useful focus on the content (and is the type of activity undertaken by spammers). Instagram users are often guilty of cramming in too many hashtags, but on Twitter this often results in diluting a message and can even come off as somewhat desperate. And don't use them on LinkedIn posts. They don't work. Using hashtags like #marketing are just too general and it's important to ask whether it's possible to hone in more on something more accurate, like #DirectMarketing or #DigitalMarketing.
Finally, don't forget #FollowFriday, or as it's now commonly abbreviated #FF. This was first used by Micah Baldwin back in January 2009, and the hashtag lives on and is a fun way to recommend someone to your interest graph and gain greater engagement by interested parties.