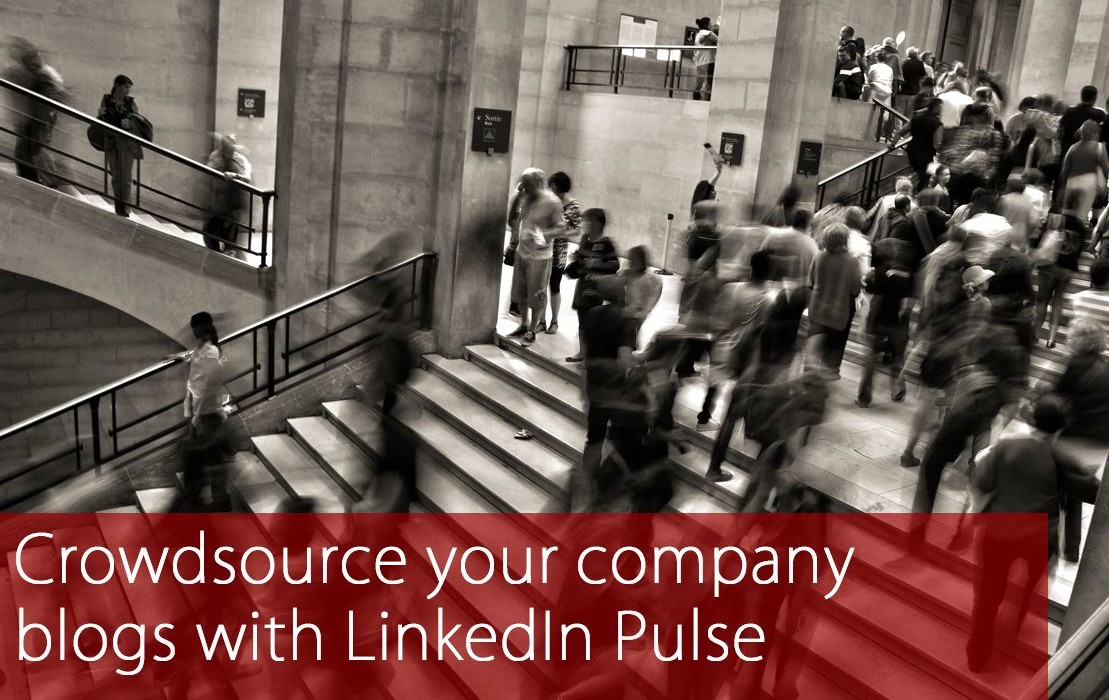 We've recently been receiving requests from our clients to produce regular blogs for them for publishing on LinkedIn. 'Pulse blogs' are distinct from 'LinkedIn updates' and are worthy of mention because they can be amplified organically using professional business connections – such as through LinkedIn's connection graph.
Pulse blogs are a powerful tool. They have high exposure on your network of LinkedIn connections and are a great way to reach out to your network with authentic, newsworthy information – not least to assert and underline your authority in the space. Your LinkedIn connections can 'Like' your blogs, comment on them and share them with their own unique social graph. It works. The blogs also remain prominent on your profile after publication, and can be reviewed by anyone perusing your profile, even if they're not a connection.
Content is still reigning supreme…
Many of our clients recognise that human resources are like natural resources; they're often buried deep but they're there for discovery. One of these clients is a leading tech recruitment agency, and if they've taught us anything, it's that you have to go looking for human resources, they're never just lying around on the surface. You have to create the circumstances where they show themselves. They've reminded us of this lesson by commissioning us to work with their employees to produce weekly blogs on their tech business' successes, so that amplification of these stories is achieved across a broader and relevant network. It's almost the epitome of authentic PR. Moreover, employees are quite willing (and indeed proud) to publish a professionally researched and written blog on LinkedIn for their immediate contacts. The reach of these blogs can be shared further through connections in the same company as well as via the company's social media accounts. The good news is that the blogs are persistently visible even after re-publication on the company's website blog. Good content also helps with SEO, as does its sharing through social media channels, and we've learned that Google's search engine algorithms are increasingly crawling social feeds – just try Googling some Twitter accounts to see examples.
Content is still reigning supreme. We are increasingly seeing our clients ask us to generate content for blogs that are subsequently shared across social channels. We strongly recommend posting well researched and well-written blogs with a word count of 750 – 1000 words.
Another one of our clients is a leader in the technology space and managing an innovative startup, blogging about their technology in an almost white-label context. Thought leadership from a C-Level Executive in a startup can be invaluable to strengthen credibility, especially in the early stages of the company when existing and prospective partners and customers (and the press) are unsure how long they'll be around. But even C-Level Execs can struggle to put coherent and insightful blogs together – they are not professional writers and are usually too busy to take on such work. More often than not, senior members are keen to delegate important social tasks to a competent second-in-command. We manage both Twitter and LinkedIn blogs for this and similar clients.
Our experience tells us that if you give the power of a shareable voice to your team and increase their perceived worth, then they will in turn help fulfil your visions.
Blogging is not just for C-Level execs. As mentioned, and given the opportunity, we also encourage employees to act as guest bloggers. This requires us to create a timetable of willing employees, agree a subject that interests them and schedule a future date for publication. We then work with them to differing degrees (depending on how busy they are) to work up an authentic piece of interesting writing that showcases them as a thought leader within their company. If you try this yourself, we recommend starting with seniors in the organisation – and grab your very best copywriter because there's little worse than a poorly written leadership blog. We've found that once the first few credible and well-written blogs are published and shared, the rest of the team becomes happier to follow suit. Some of our clients have reported employees even sharing their blog on their facebook walls, suggesting a degree of pride in the final result.
So let's briefly bring up Return On Investment right here – those three words that introduce fear and alarm into marketing and PR conversations. In the professional services industry (and very much in the tech world) strong credibility about a product or service can be gleaned from the publicly perceived calibreof a team. While extraordinary and unique products and services can afford a competitive advantage, the one thing that invariably stands the test of time is your team. So motivate them by bestowing status and credibility – whilst benefiting from the returns you get from crowdsourcing your company blogs. Our experience tells us that if you give the power of a shareable voice to your team and increase their perceived worth, then they will in turn help fulfil your visions.
Team players will always be interested in reading blogs written by their peers – and you can reap the benefits of this within your organisation, cross-fertilising your company skills via knowledge-sharing.